Here is some quick info, and easy way to move through the wikia with several links. For example: Characters, CSG's and more.
About: You one day wake up in the middle of a battle, having lost almost all of your memories except for your name and a few faint recollections. A man stumbles upon you here. He saves you from the battlefield a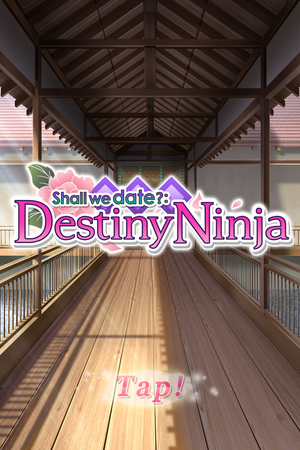 nd takes you back to his camp.... . What happened? What is going to happen?
Heroine:
-You
-Has lost her memories
-In an ancient time period

Devoloper: NTT Solmare
Genre: Dating-Sim, History
Datable Characters:
Here is a first quick glance at the dateable characters. Check the Characters page for more info.
CG'S

Walkthrough:
-Benkei 
-Enya
-Goyo 
-Kazemasa 
-Hyosuke 
-Hyuga
-Mizuki 
-Sohma 
-Yoshitsune
-Noritsune
Ad blocker interference detected!
Wikia is a free-to-use site that makes money from advertising. We have a modified experience for viewers using ad blockers

Wikia is not accessible if you've made further modifications. Remove the custom ad blocker rule(s) and the page will load as expected.