Good ending for Yusuke Saito from MOTEMOTE.
Click here
to go back to the main topic.

Good ending:
1.Yusuke Saito is reliable
2. Sanra,don't act like kid
3. No way! Agh,Please..
4. No,I don't think so
5. You are in Japan!
6. Don't lie to everyone
7. Syo,you are funny
8. I don't mind
9. Syo,please let me go
10. Syo is the frog
11. Don't answer right away
12. Santa is my precious friend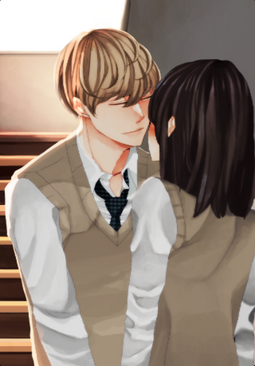 Ad blocker interference detected!
Wikia is a free-to-use site that makes money from advertising. We have a modified experience for viewers using ad blockers

Wikia is not accessible if you've made further modifications. Remove the custom ad blocker rule(s) and the page will load as expected.