Good ending for Santa Hanagata from MOTEMOTE.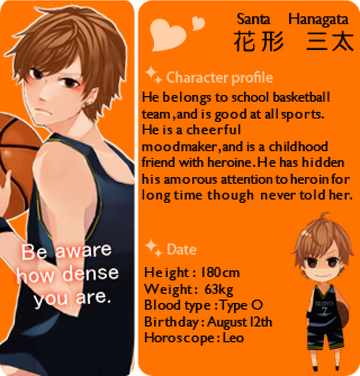 Click here
to go back to the main topic.


Good ending:
1. Santa Hanagata is reliable.
2. Yusuke, please cut it out.
3. I'm blushing!
4. No,I don't think so.
5. You are in Japan!
6. Don't lie to everyone!
7. Syo,you are funny.
8. I don't mind.
9. Syo,please let me go.
10. Syo is the frog.
11. Don't to go out with Yusuke.
12. Hesitate.